You know when you make plans to get up at 3 am to go on an adventure, you end up packing until midnight, and you wonder why the hell you agreed to such an absurd wake up call… well this was one of those instances. After a blurry eyed shower, followed by, just mouthful of coffee and a corner of toast because your body is still fighting to stand upright, you find yourself in the car, radio on, everyone sitting in silence with the occasional muttering of words… and so the adventure begins.
Our driver, one of the luxuries of living in Bali, shook me awake just as we arrived at the location I had sleepily punched into his phone. If I didn't know my driver so well I would have sworn we were on the set of Wolf Creek or Friday the 13th and the look on his face didn't give me too much reassurance. After looking at the map and trying to work out where the hell we were, Putu, our driver, jumped out of the car and into some random farm house, before returning with his trademark smile and clear directions to the lake.
The lake and temple isn't a popular tourist trap, but what it did appear to be known for is wedding photos. Three different wedding parties with brides tip-toeing through the long grass, glistening with heavy morning dew, were desperately trying not to get their dresses dirty or fall over. It wasn't until they tried to climb into the small wooden canoes that the whole thing turned into quite a spectacle and made for an amusing start to the morning.
Sitting right on the shores of the lake, the temple itself was beautiful in the dawn light. The lake, presumably an old volcano crater, had started to engulf the temple, creating a moat around its perimeter.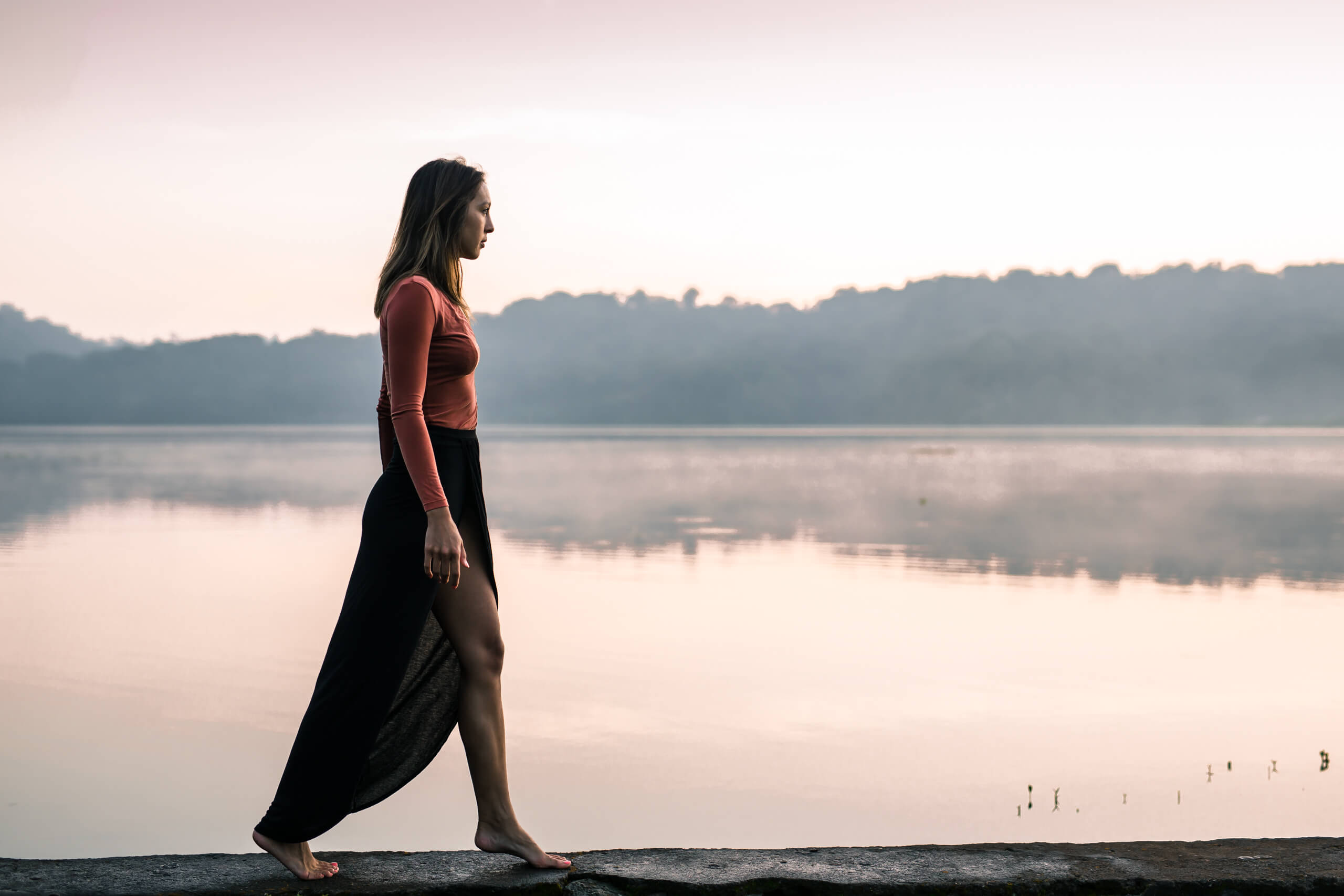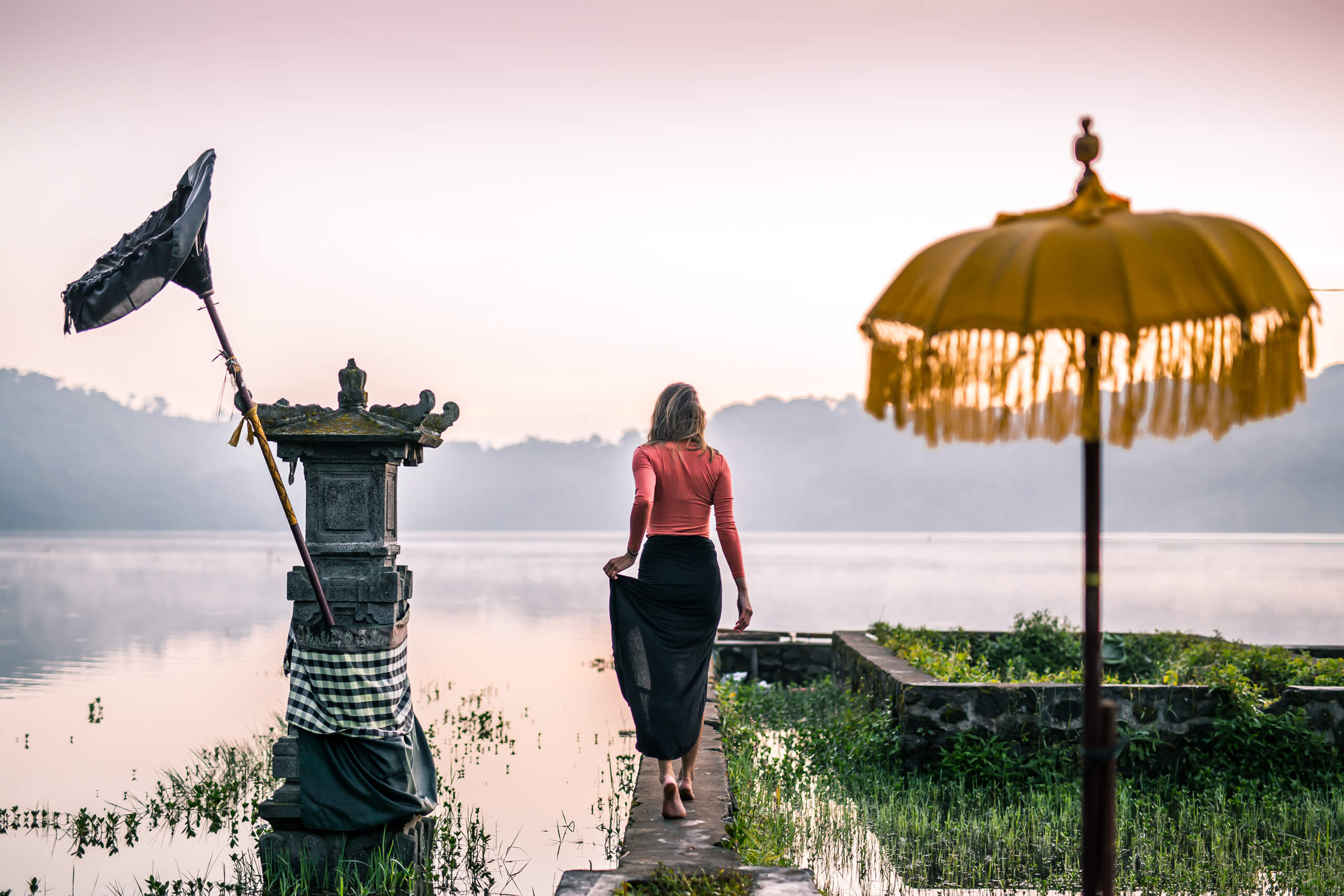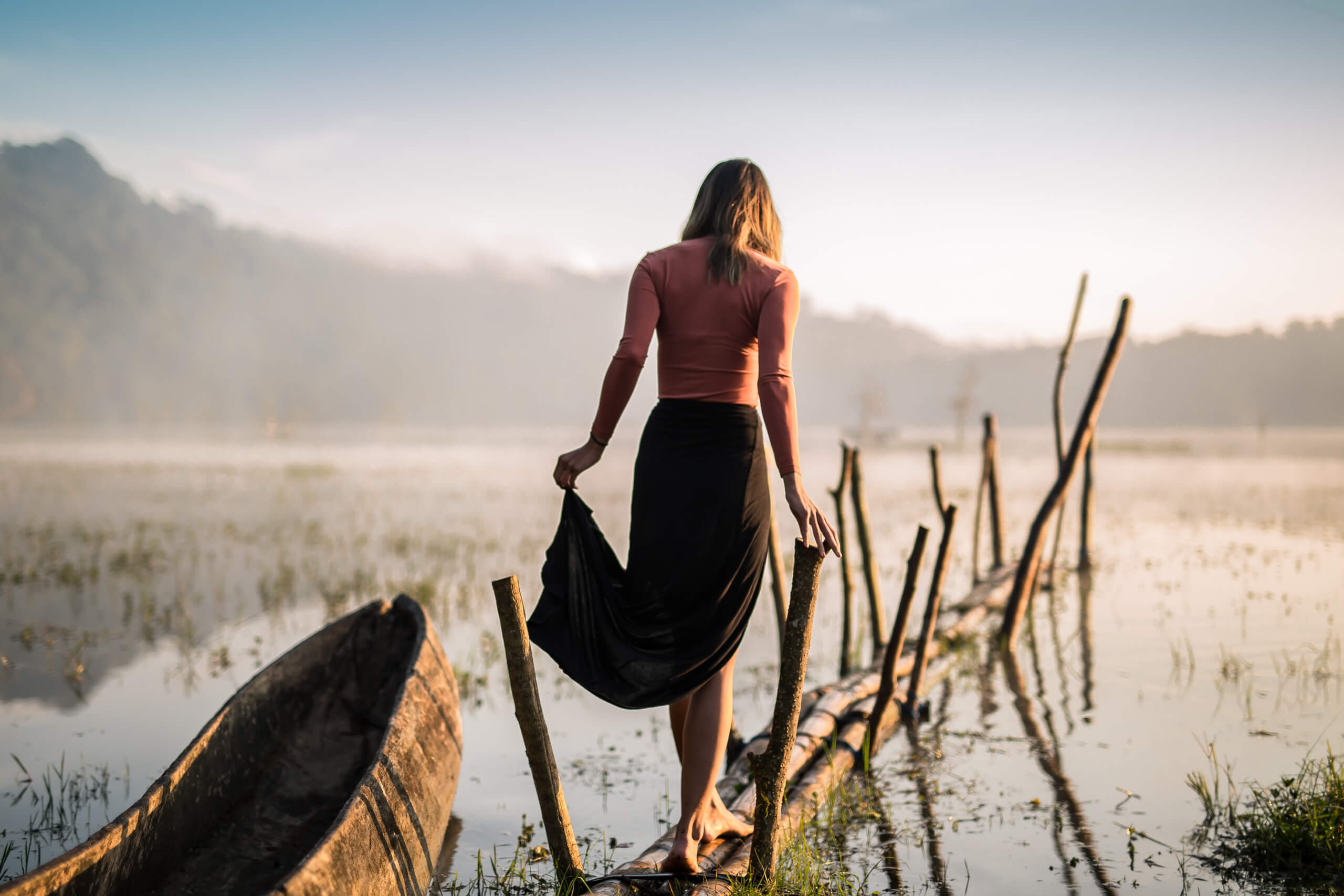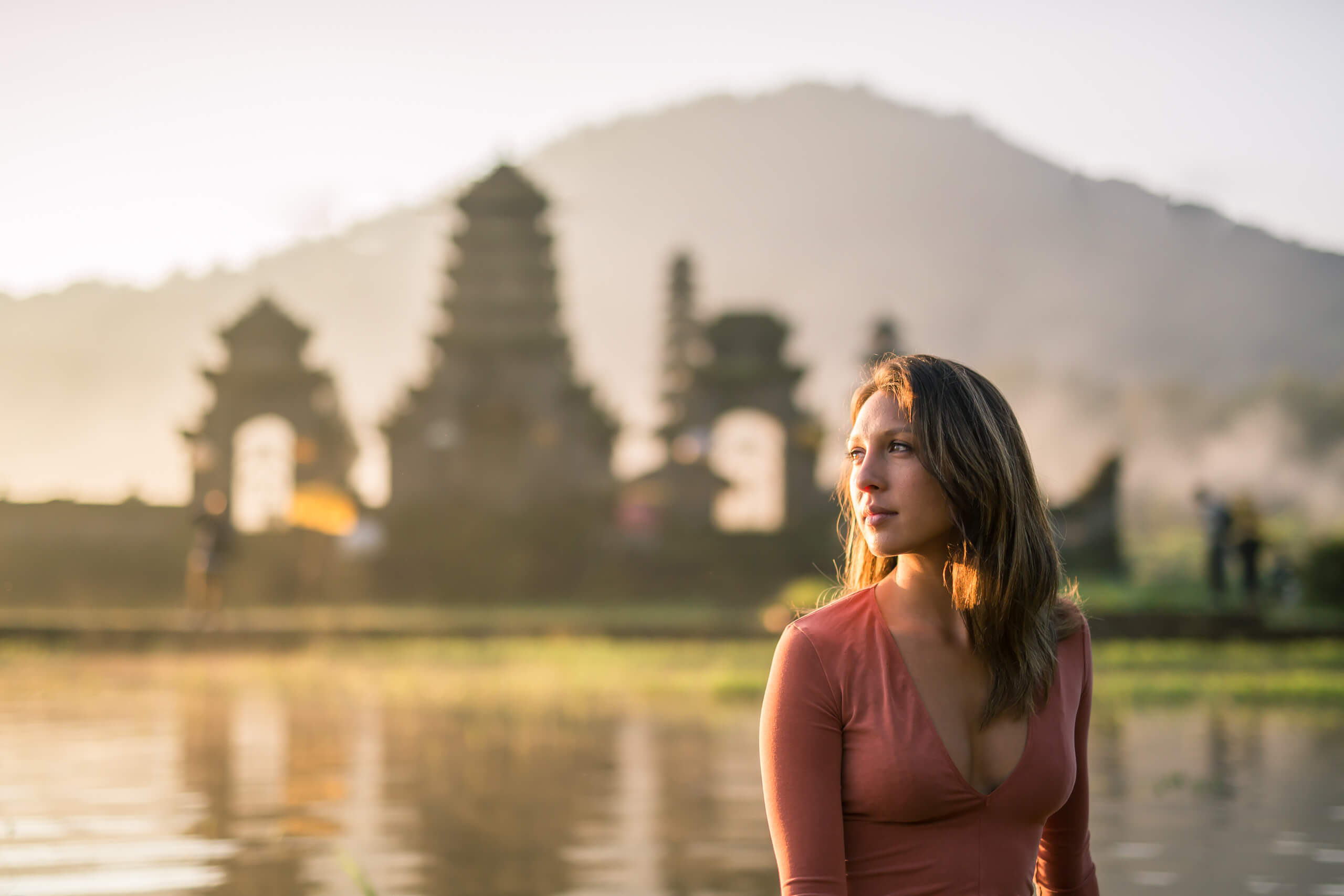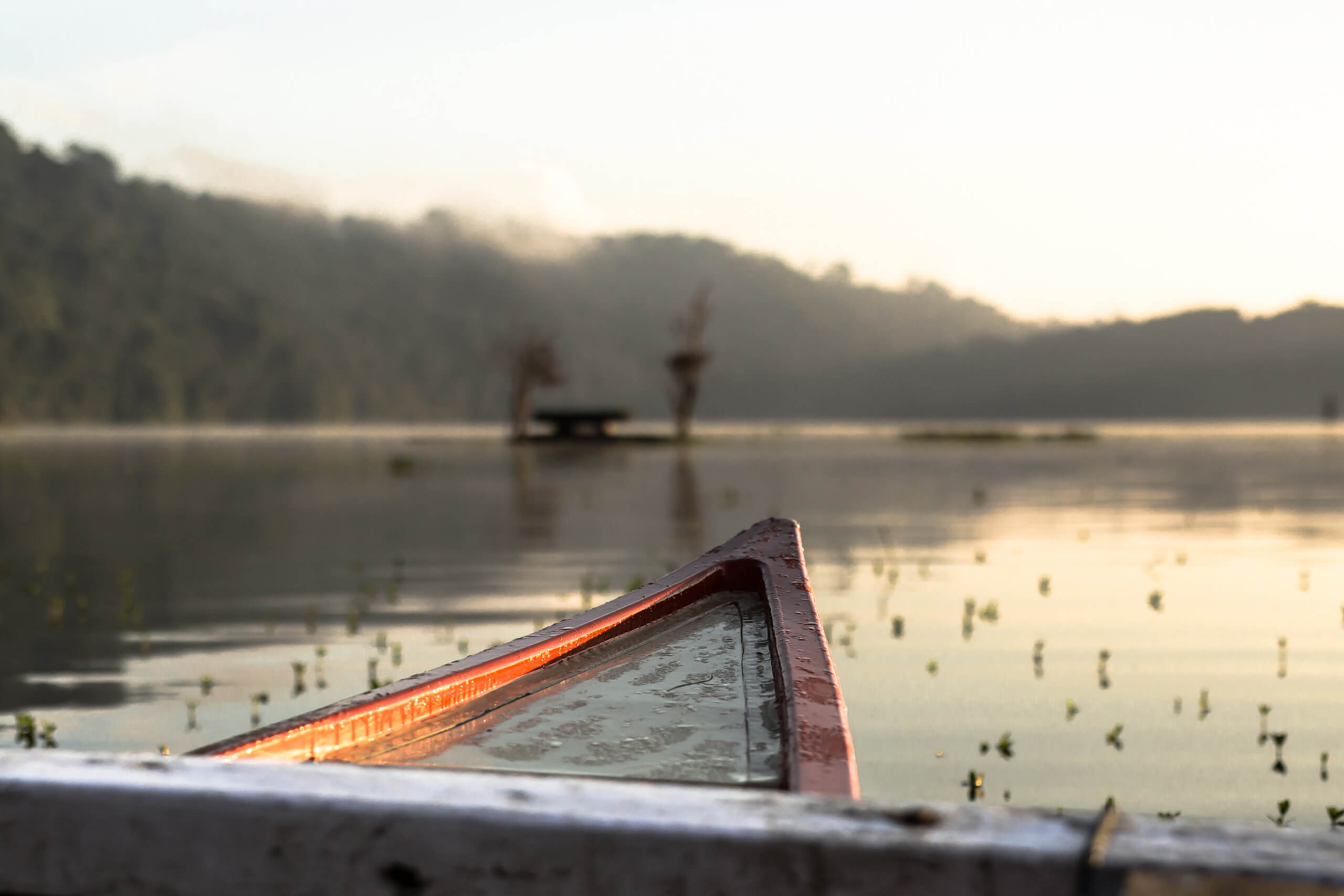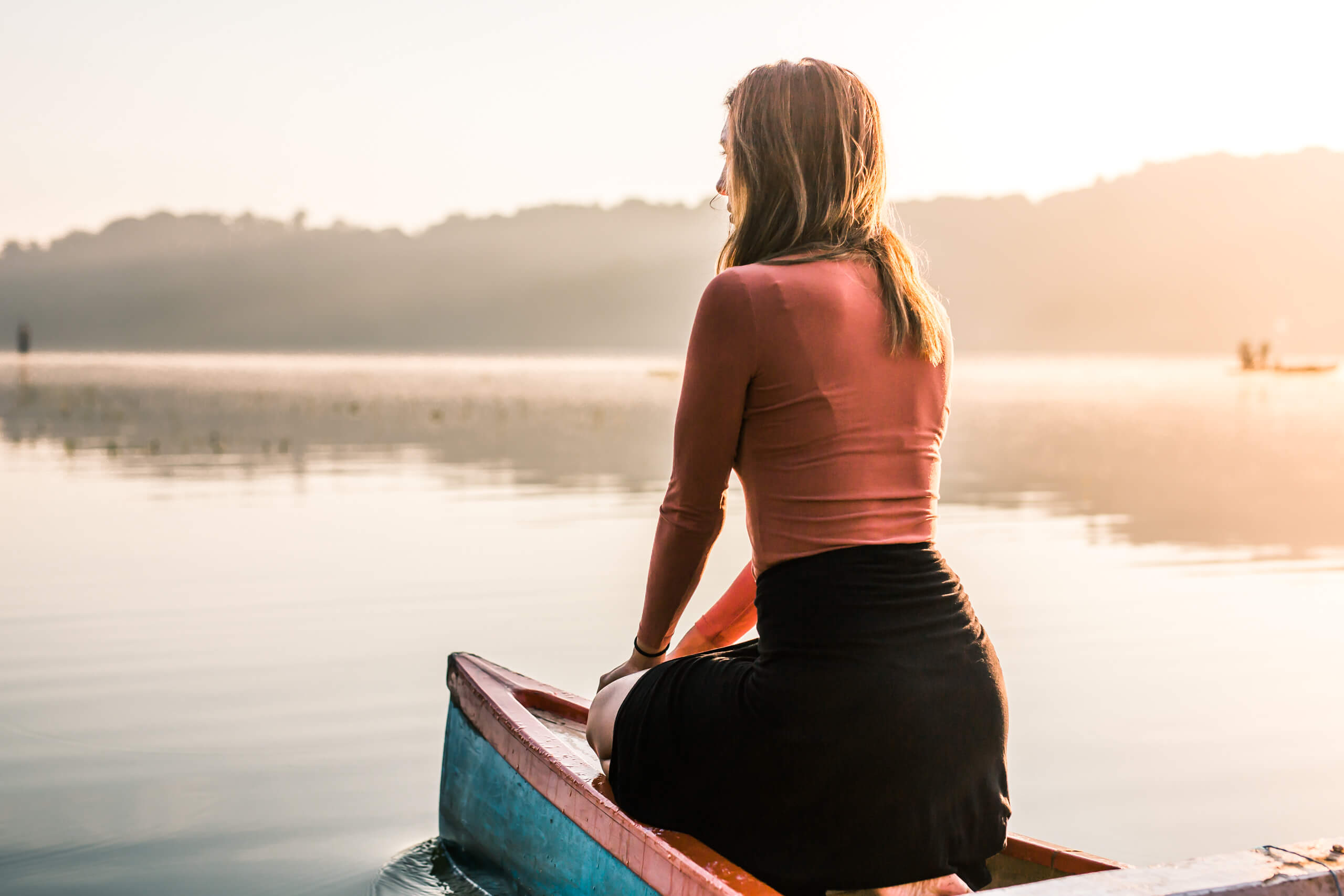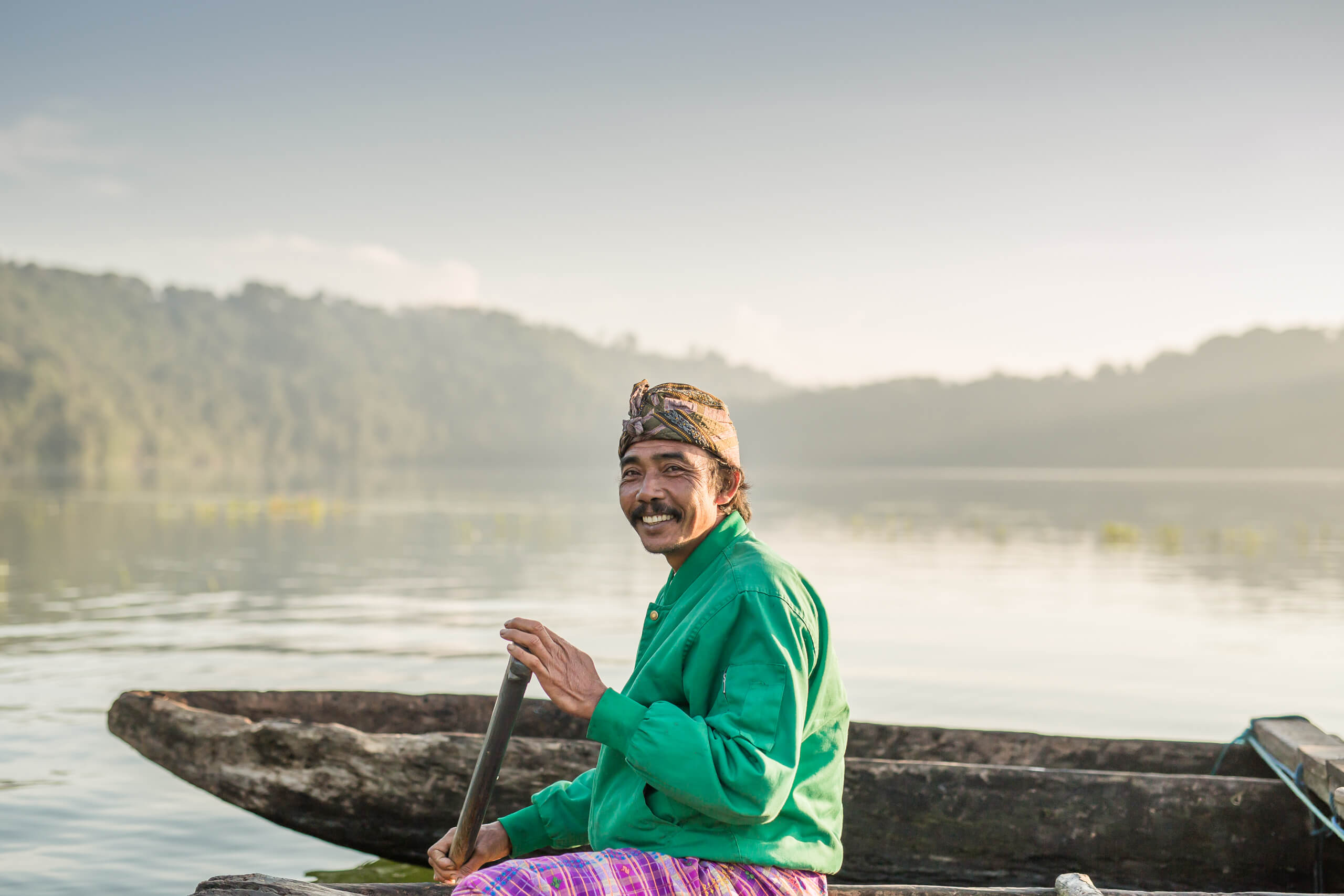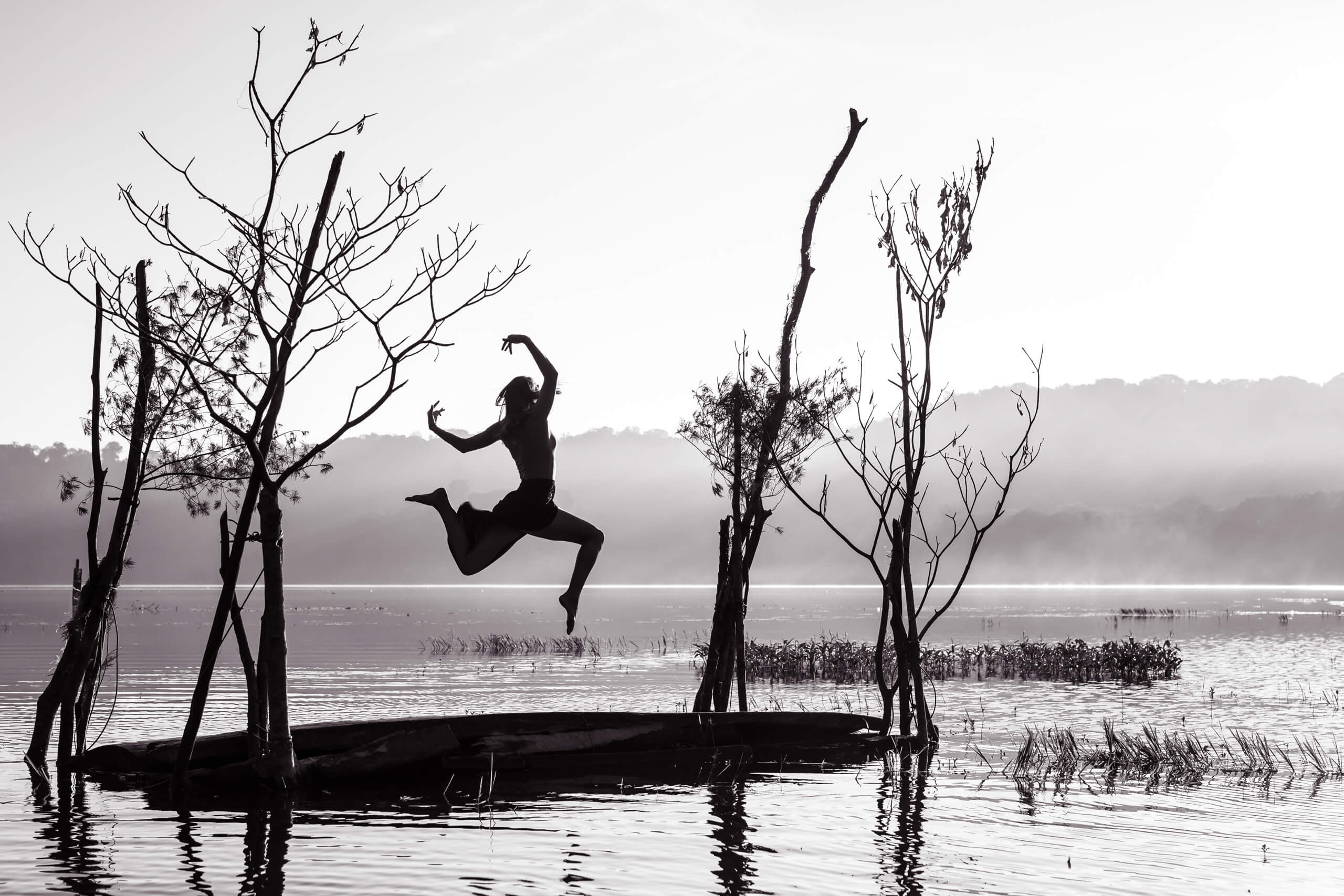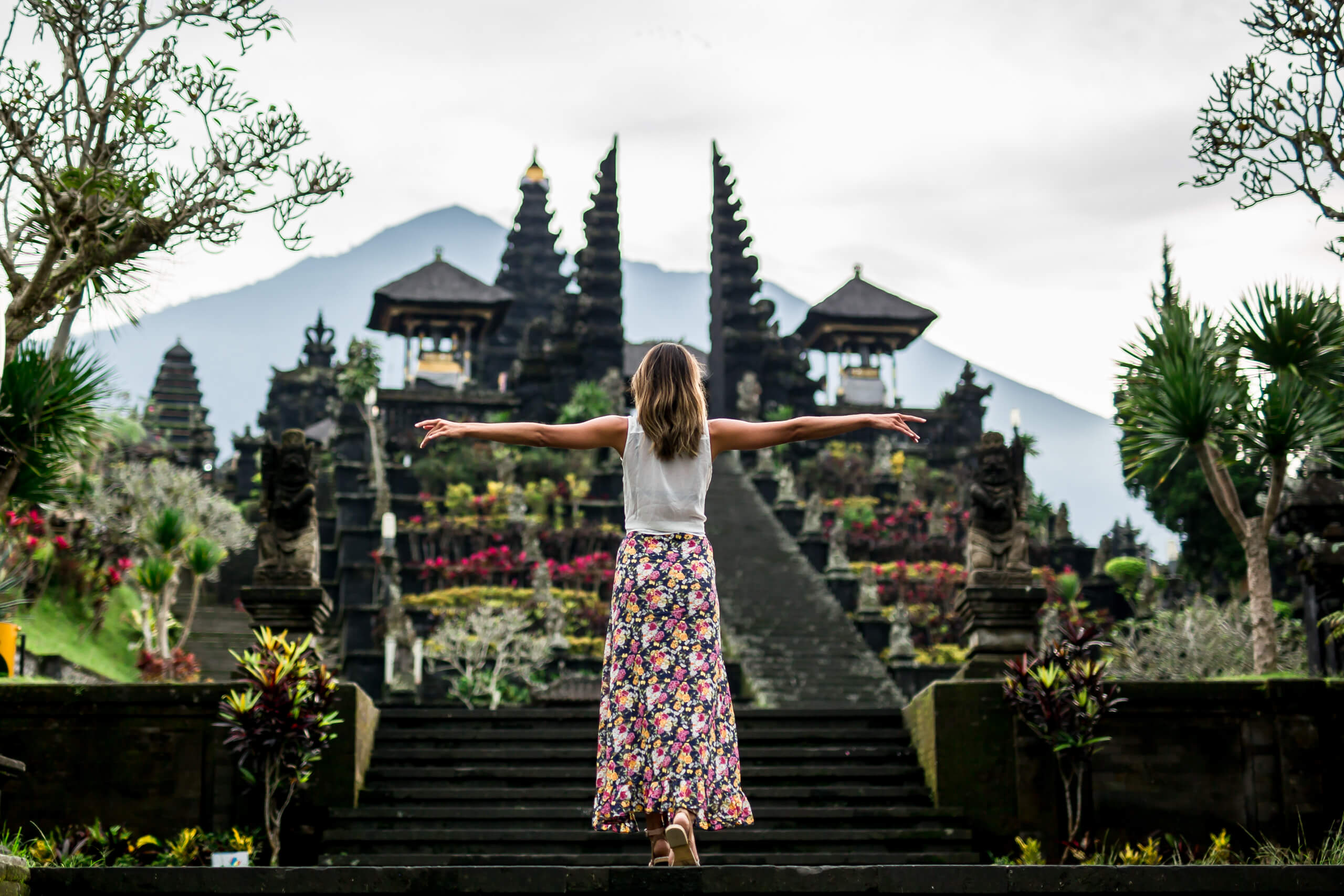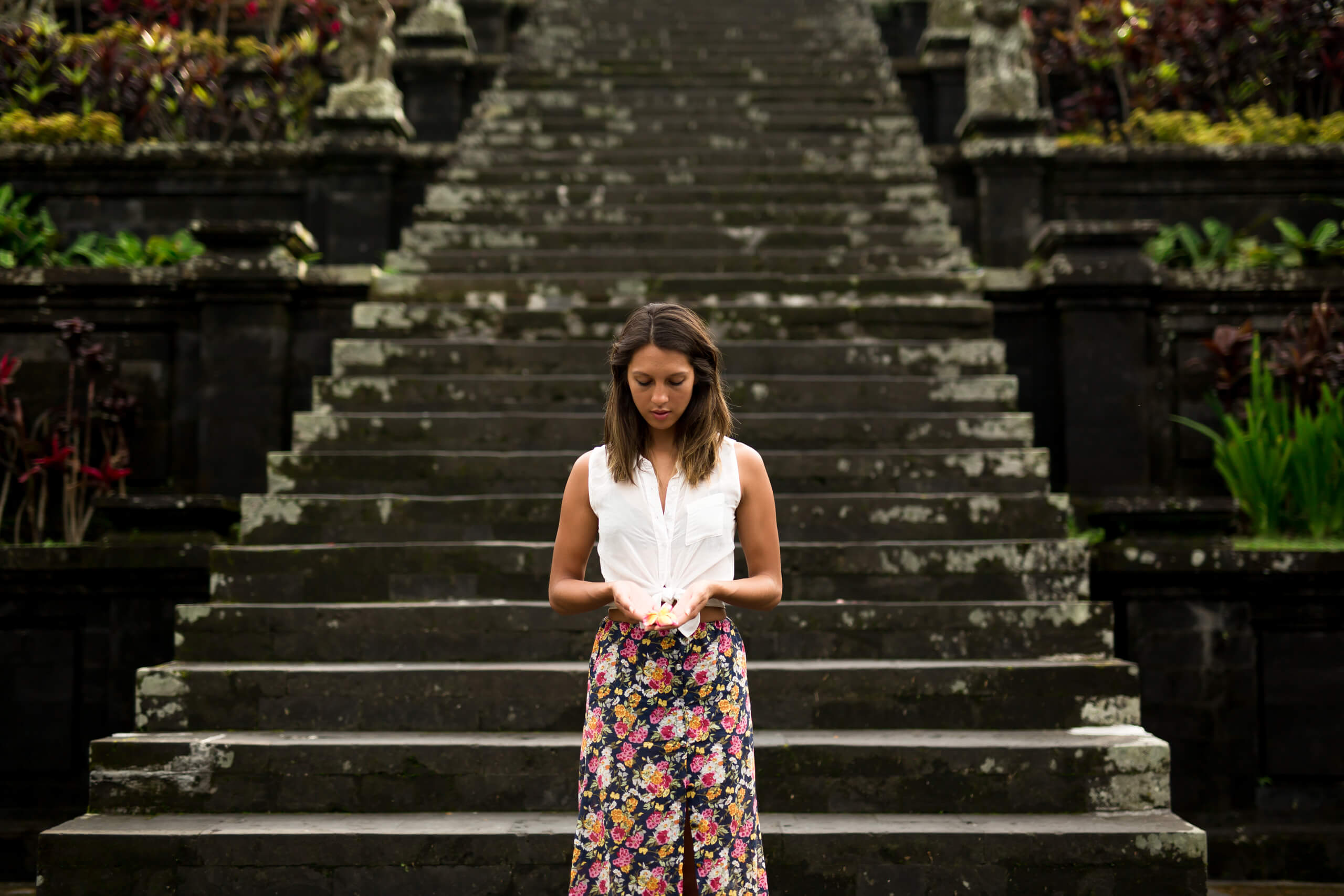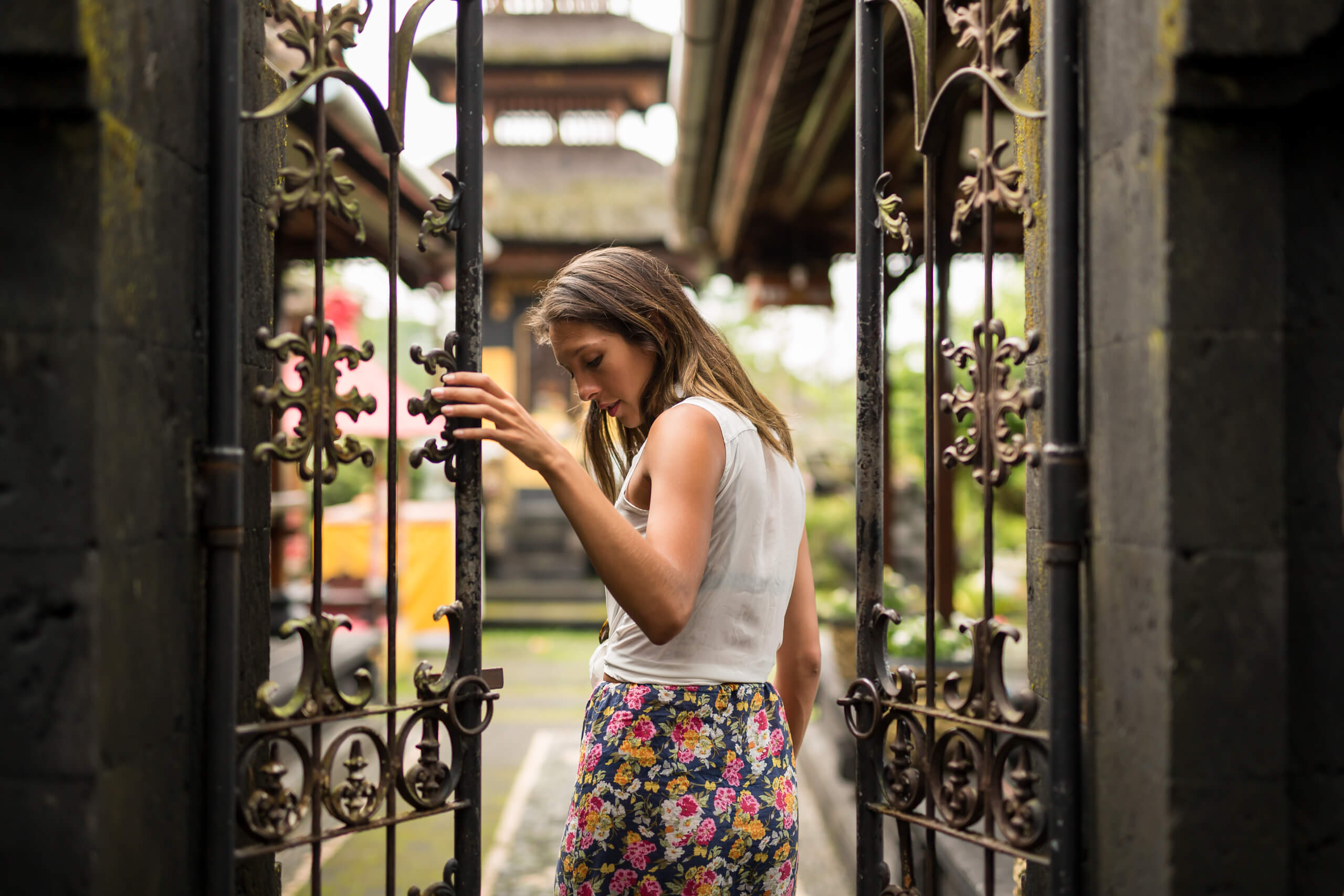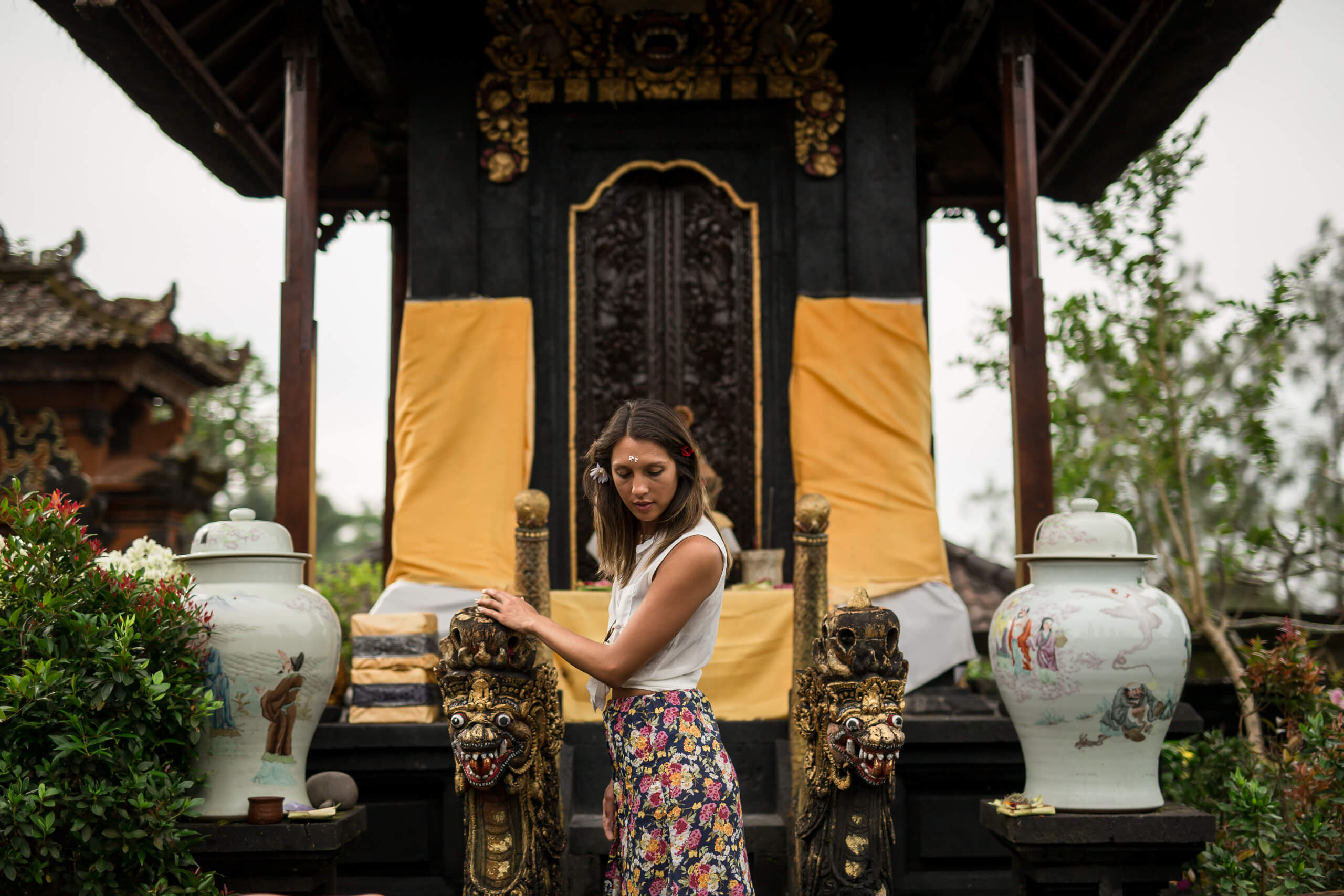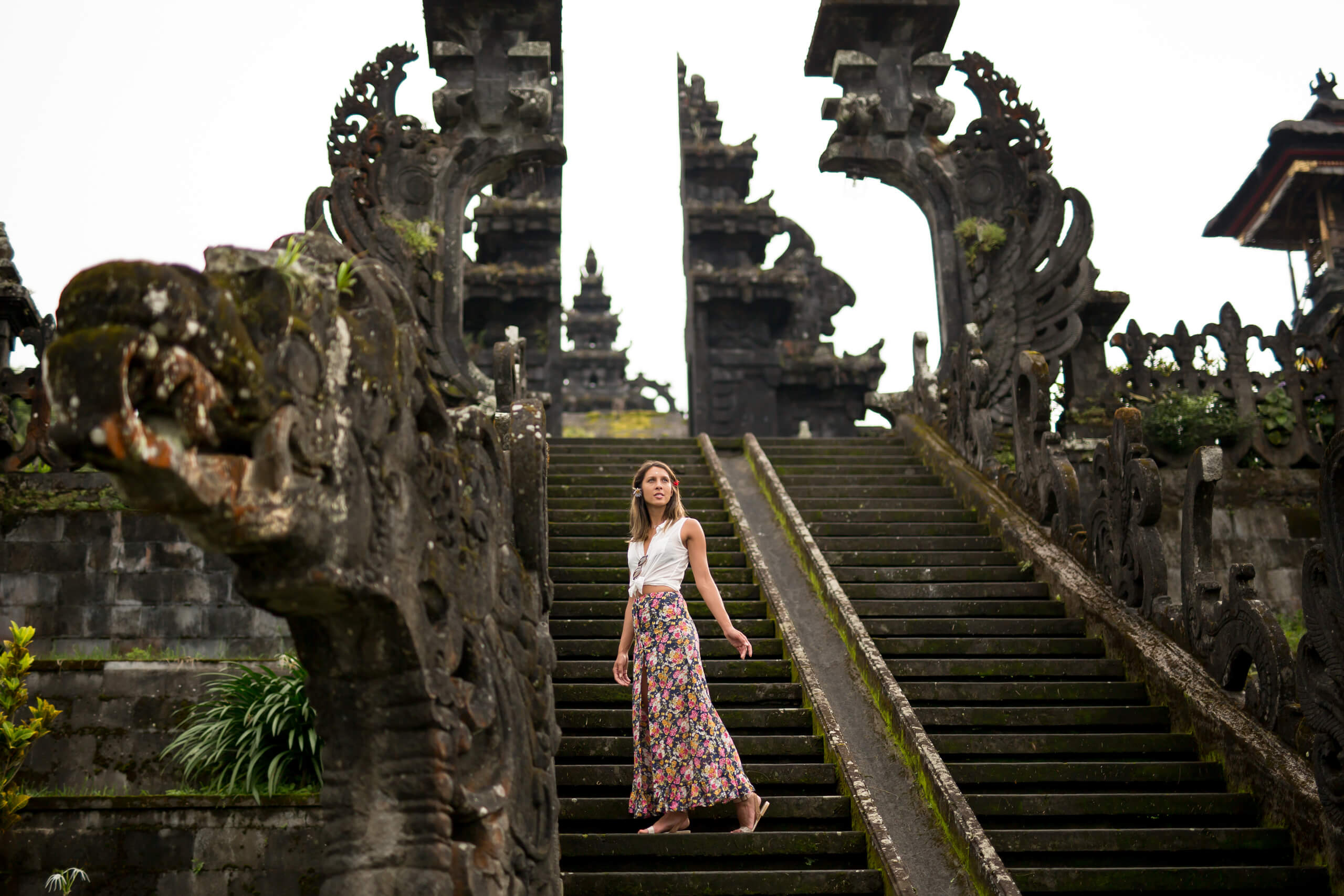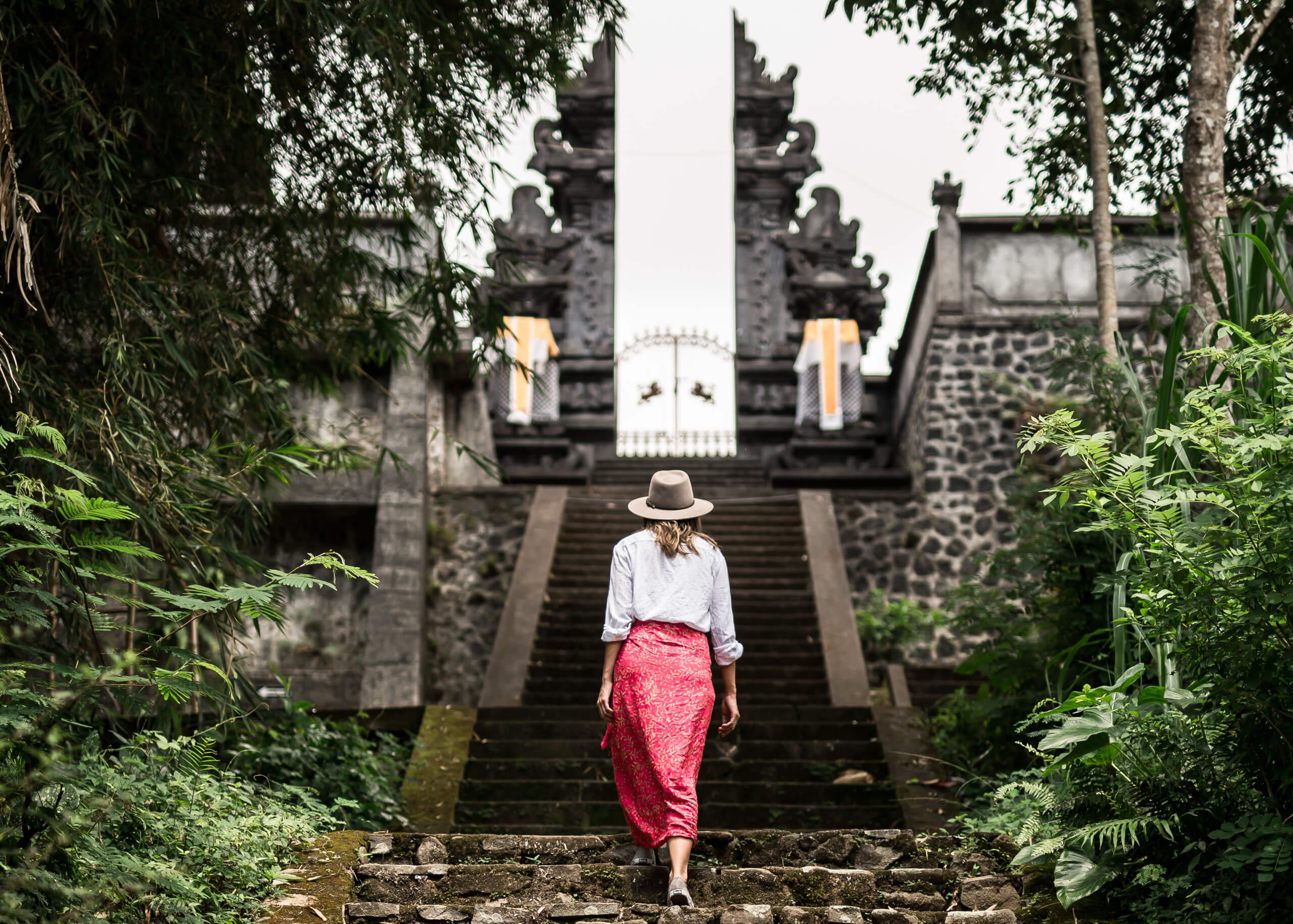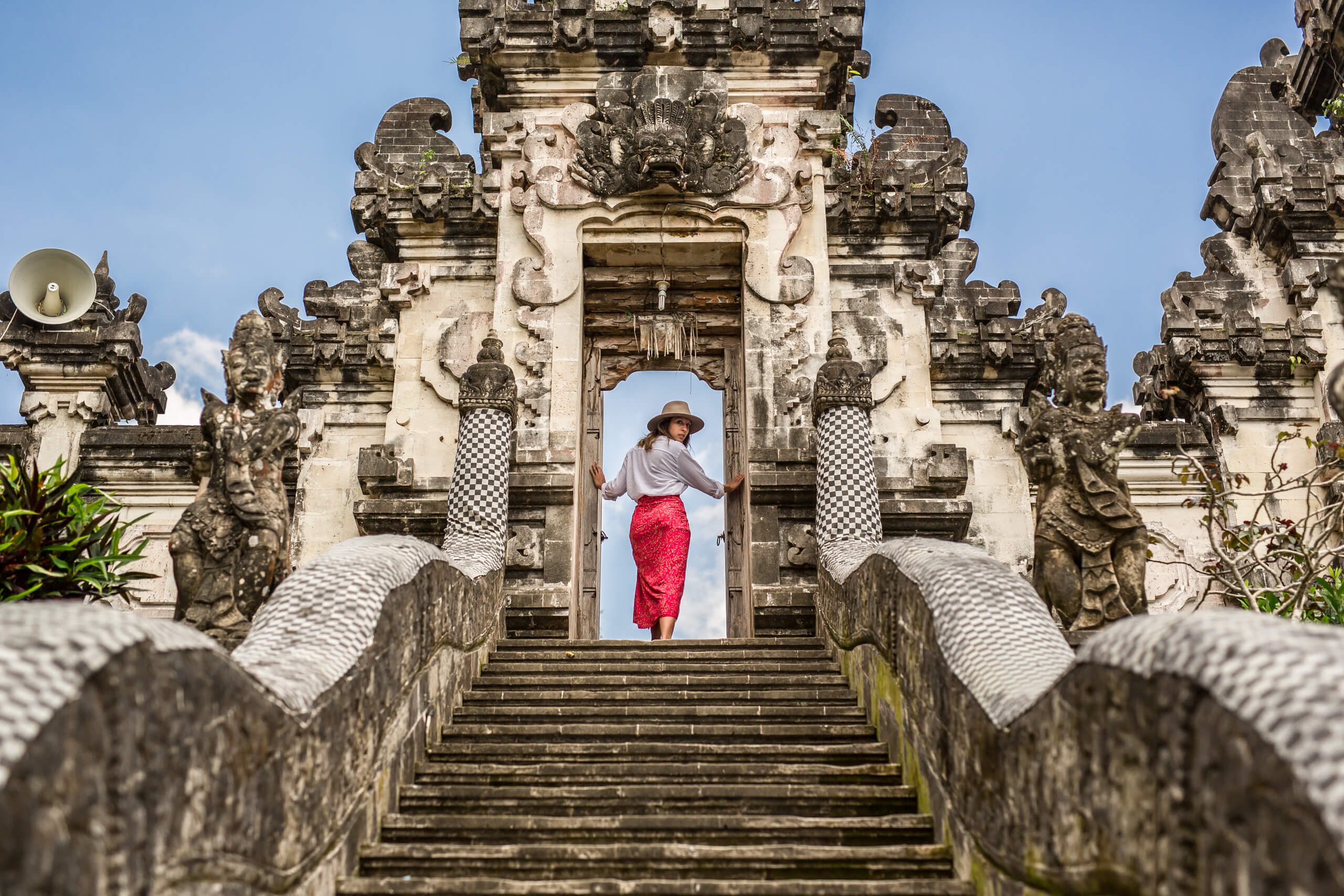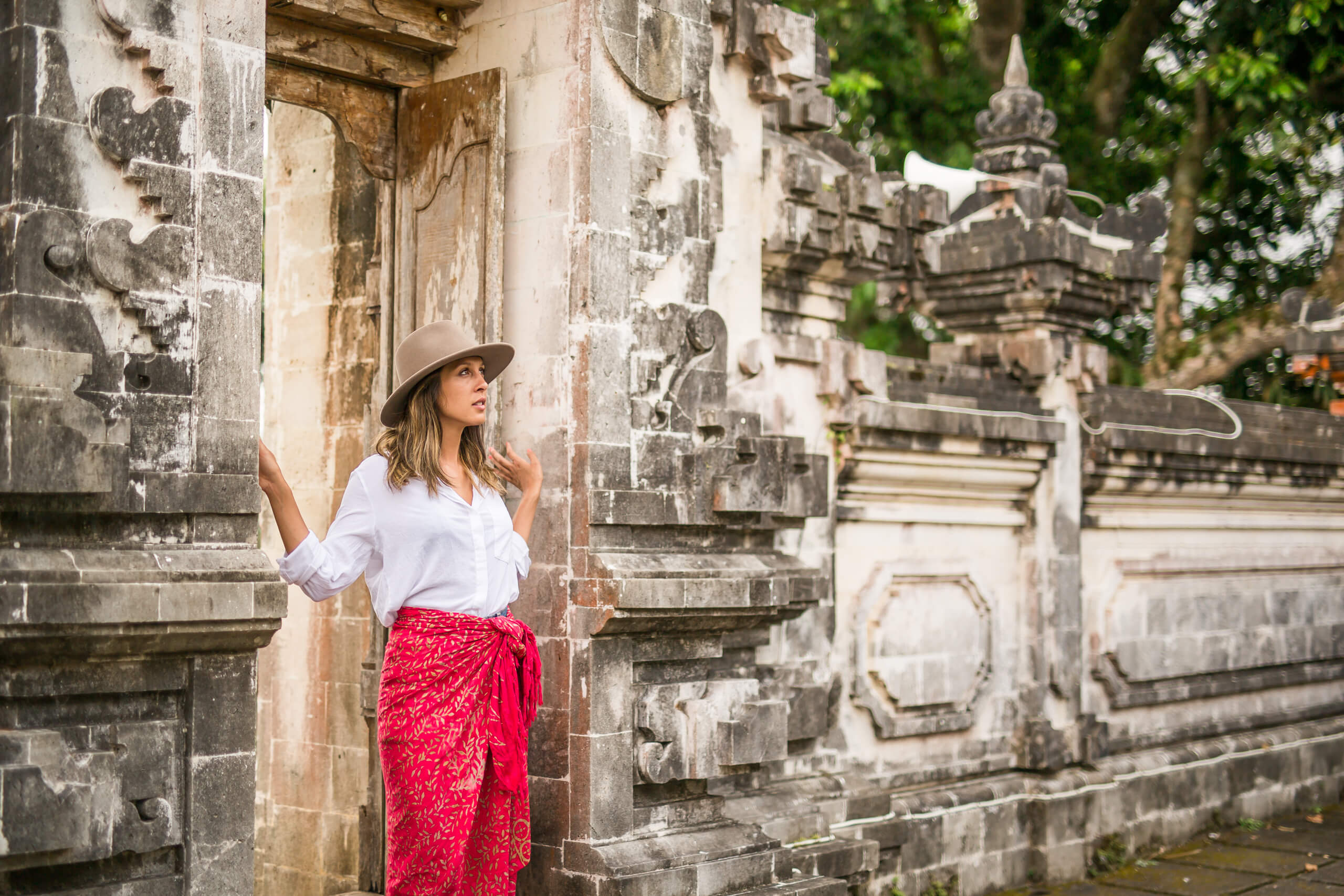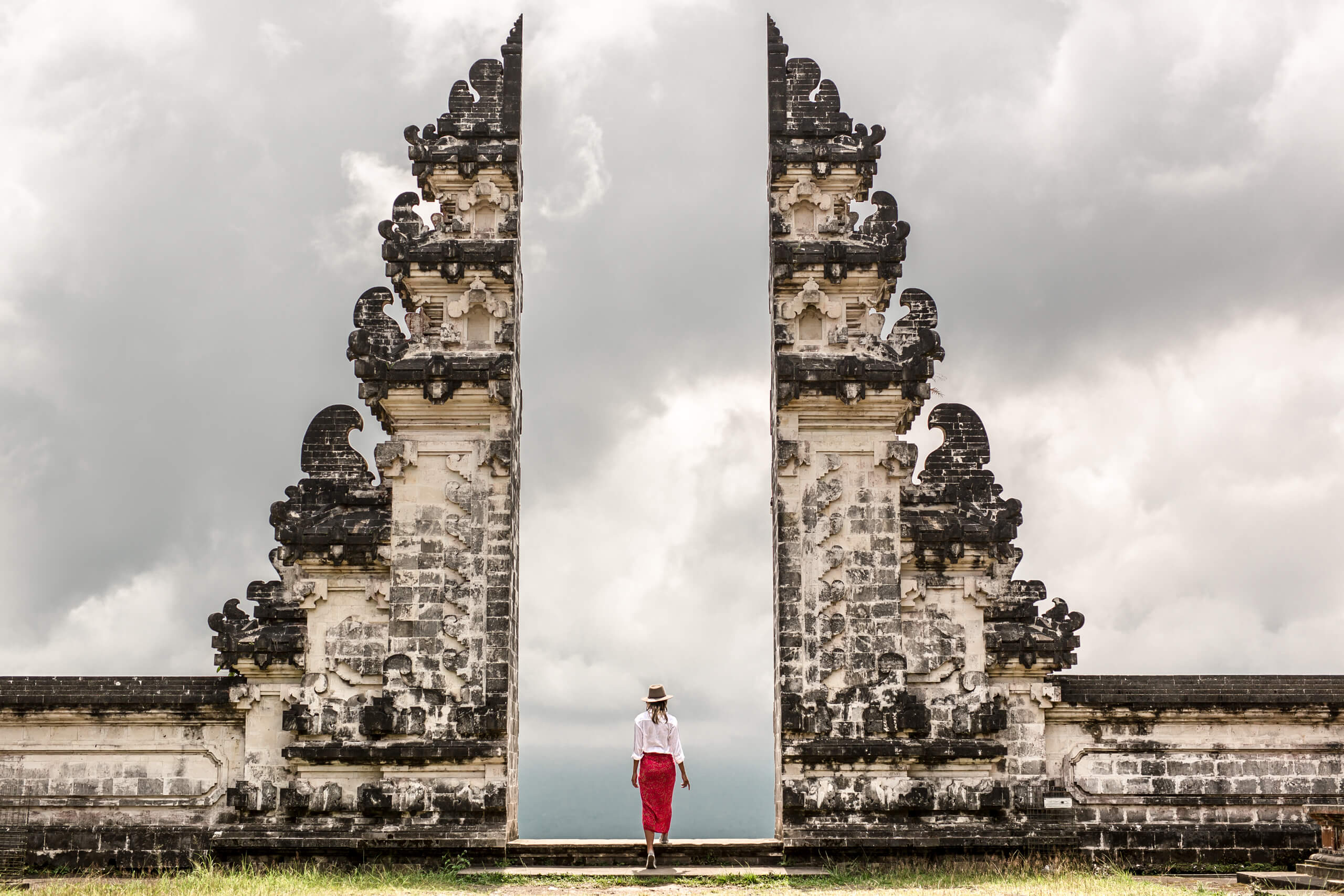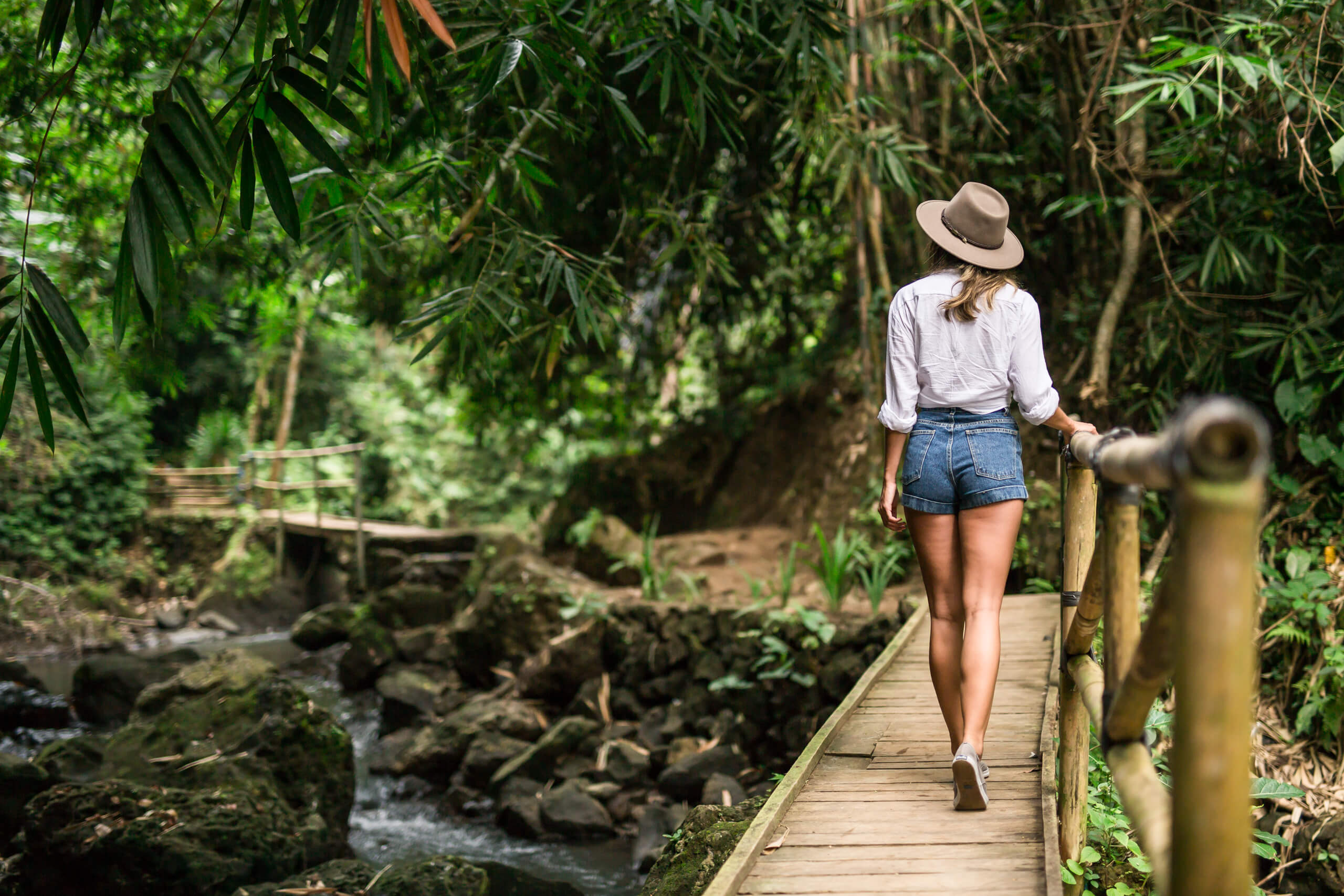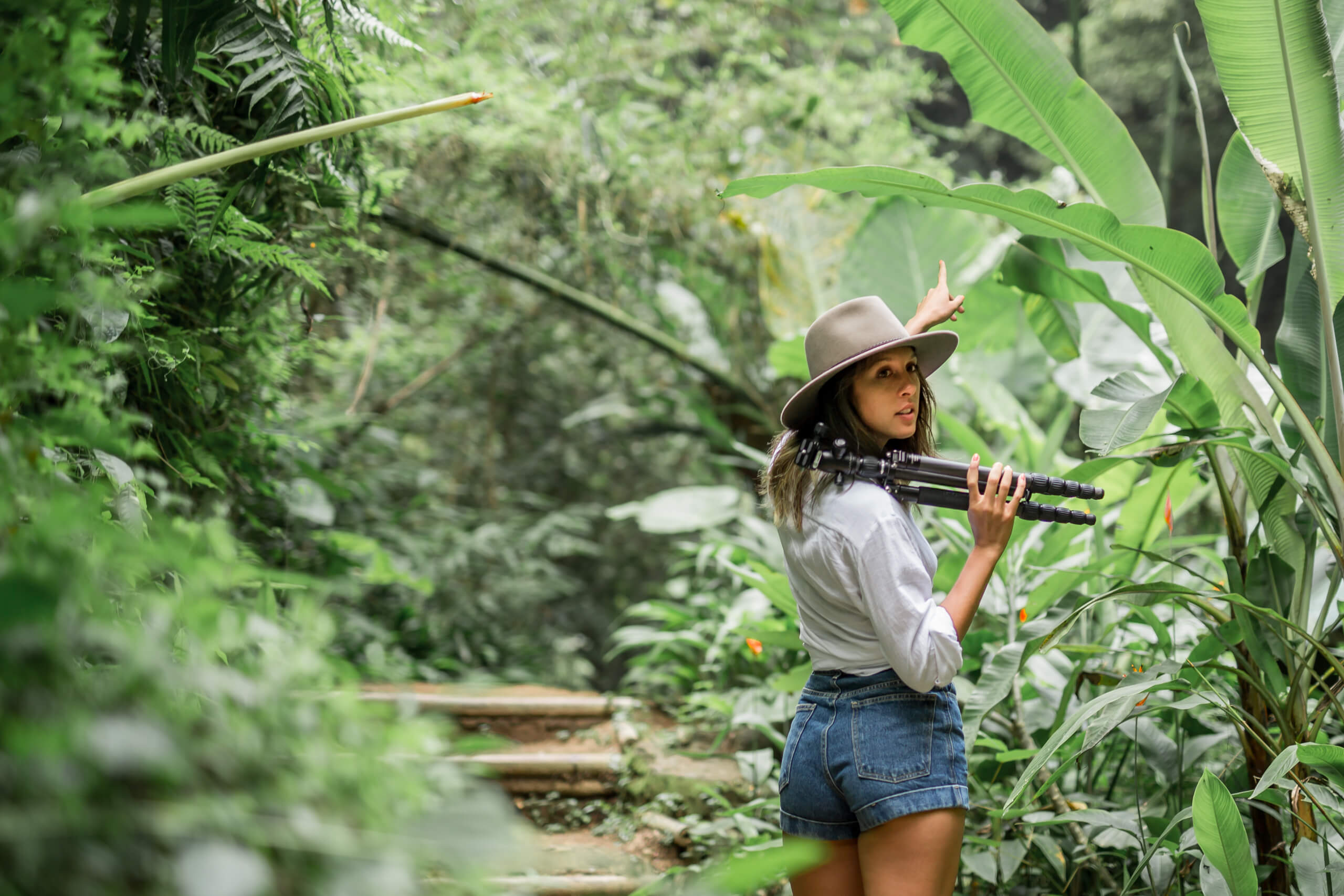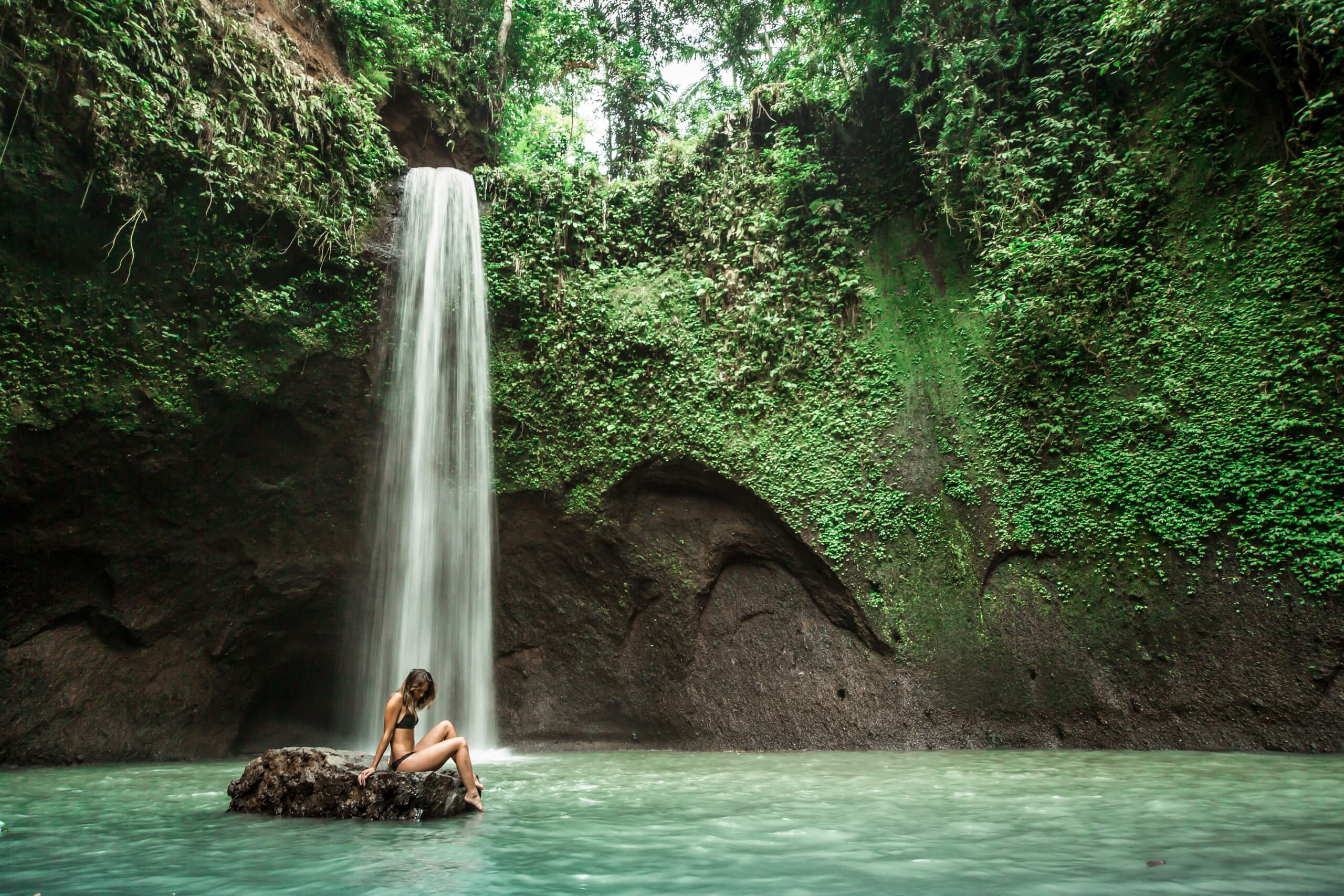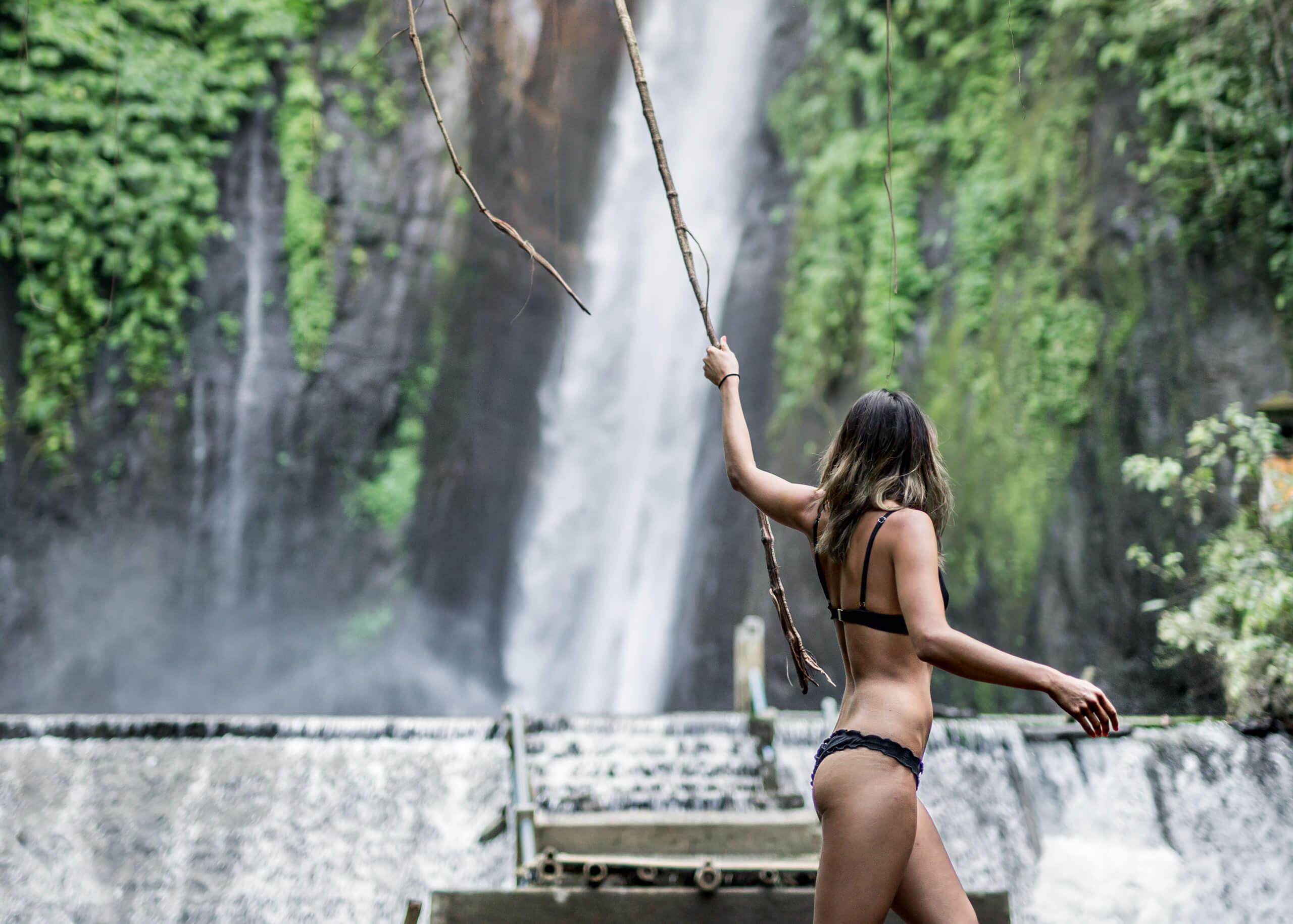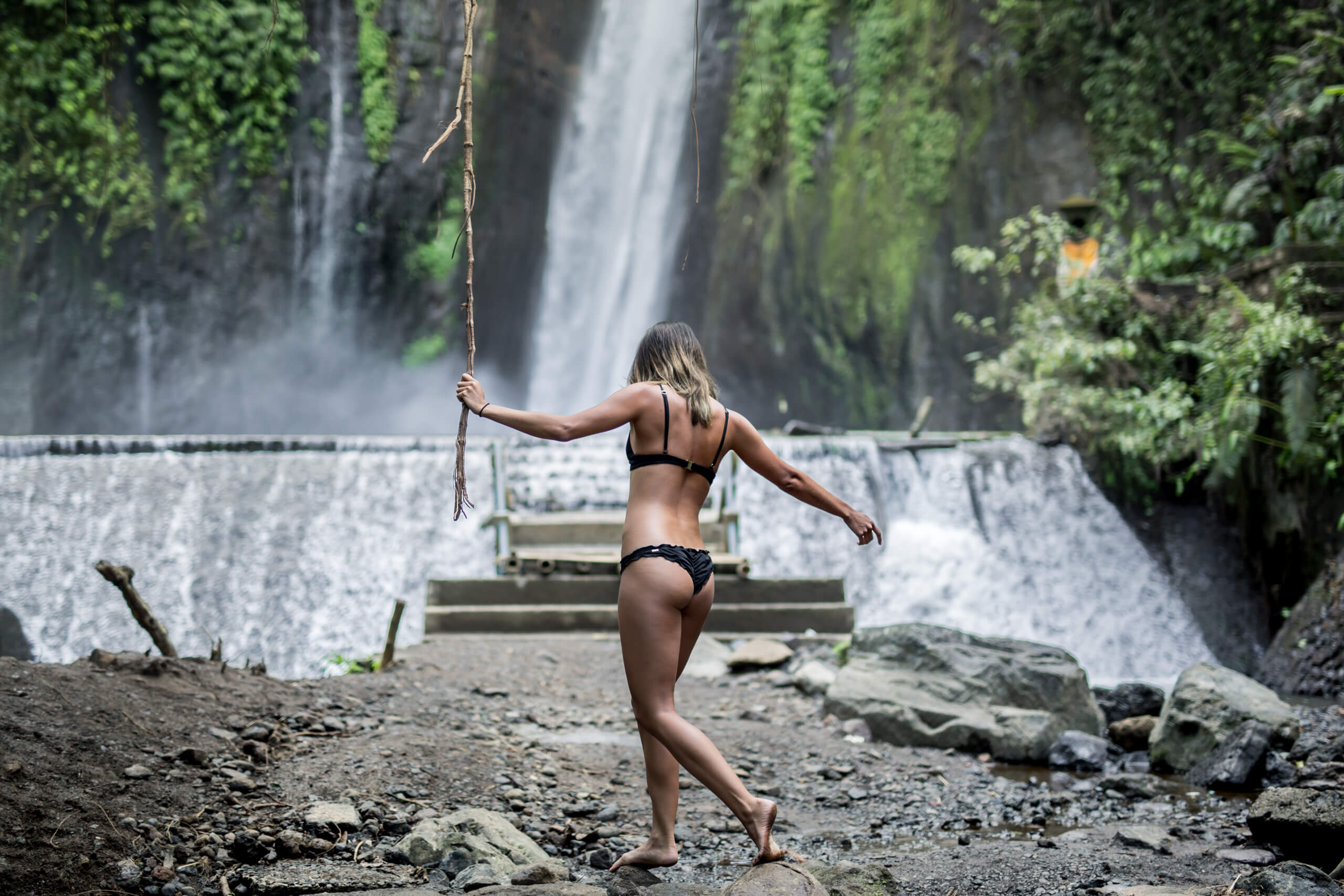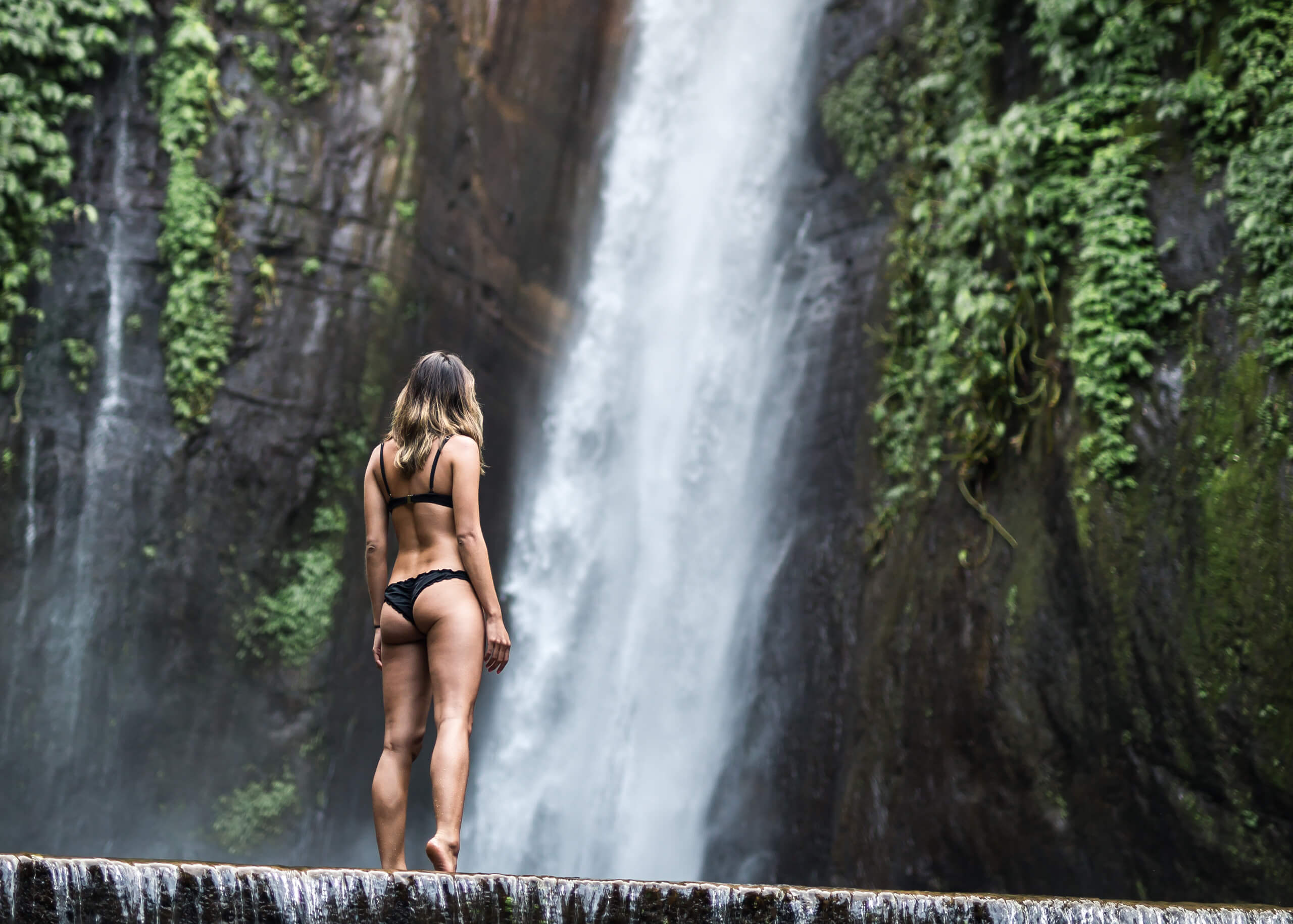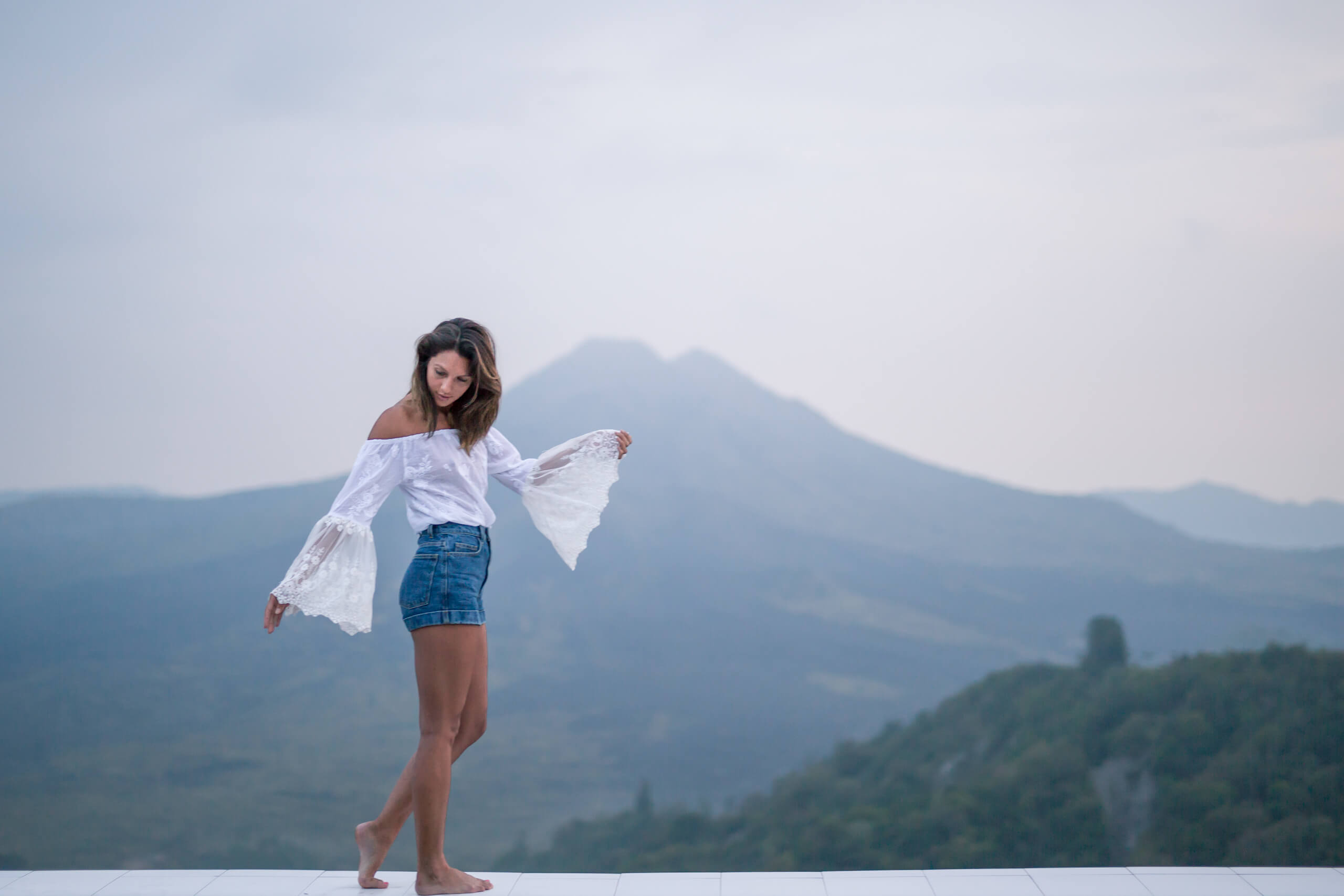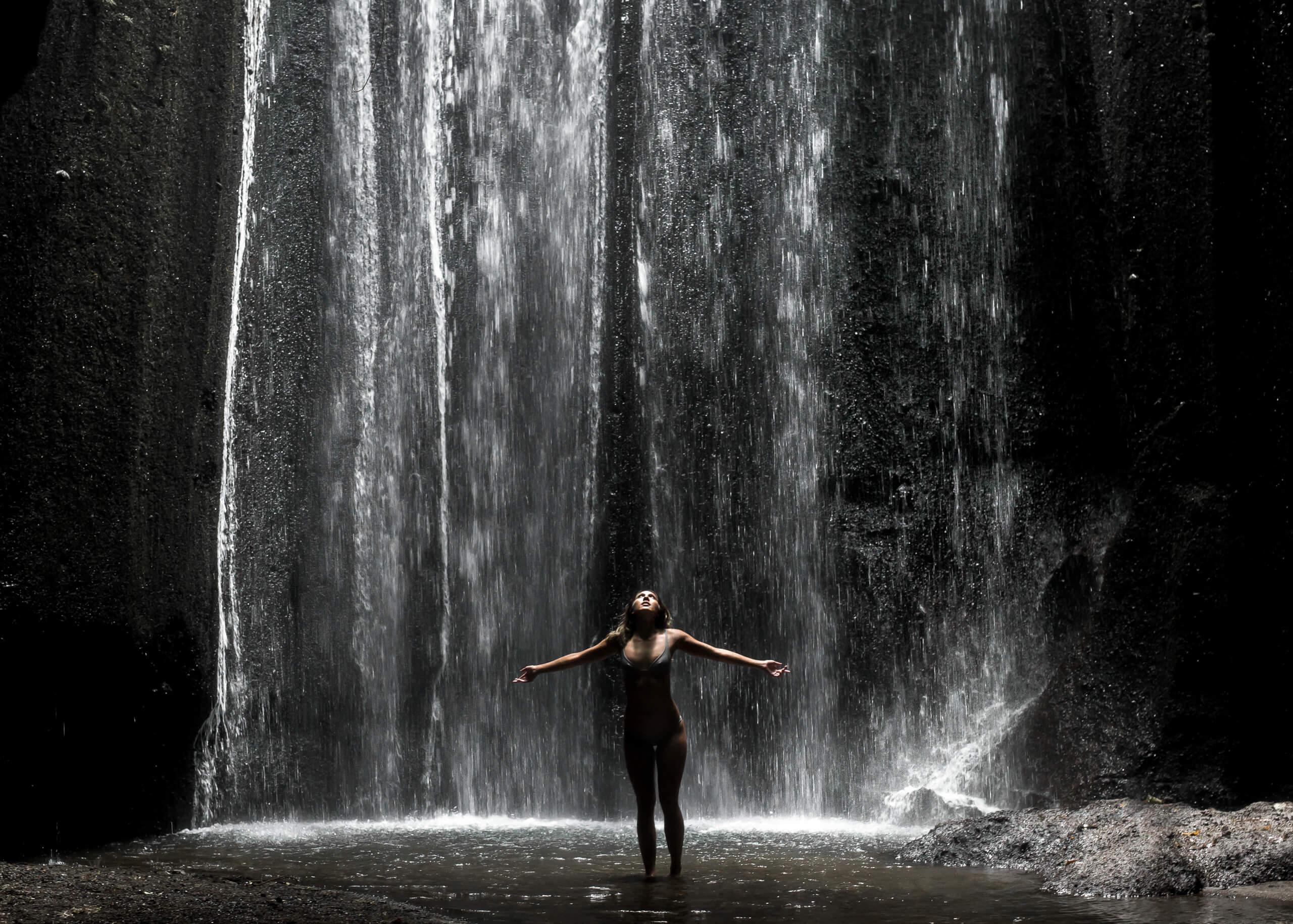 ---